An Interview with AGM Precision Machining's Shop Manager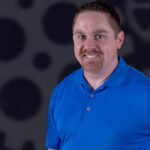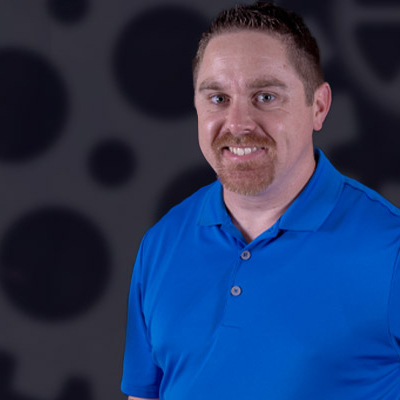 U.S. manufacturing is expected to continue its upward trend throughout 2019, meaning greater production numbers, greater business expansion, and greater employment demand within the sector. As a result, the manufacturing sector continues to be a viable option for lucrative employment. However, recent graduates often initially struggle in the field.
In an effort to ease the transition from the classroom to the workshop, we interviewed AGM Precision Machining's Shop Manager, Tim O'Moore, about what skills he believes every machinist needs to be successful in today's precision-machine shops.
The following interview has been edited for clarity and continuity.
---
Tim, what have you noticed are some common operating differences between new and experienced machinists?
Experienced machinists have encountered numerous problems throughout their careers and have learned different techniques to overcome them. However, these machinists have a tendency to be set in their ways. As a result, they don't give much thought to improving or learning new skills and techniques.
New machinists, on the other hand, generally haven't had enough experience to develop bad habits. However, they also tend to take on more difficult projects too soon in order to prove themselves. While such a "can-do" attitude is commendable, most new recruits don't quite know enough to tackle these projects and quickly end up in trouble, which is often costly to the company.
That said, if both machinists are patient enough, they often end up learning a lot from each other.

What is a common mistake you see in new machinists?
Pride and communication problems. Too often new recruits want to prove that they can do everything, so they refuse to ask for help when they inevitably run into a problem. Unfortunately, this wastes time and money in a machine shop. Don't be afraid to speak up if you can solve a problem.
What skills have you witnessed as contributing to a new employee's success in your machine shop?
A general understanding of basic machining, such as how to work a knee mill, engine lathe, and some knowledge of how a CNC machine operates. Also, a mechanical aptitude is beneficial, of course.
What do you look for when hiring machinists?
One of my favorite interview questions is, "Tell me about your favorite project or part you have worked on?" My next question is usually, "Tell me about the project you struggled with the most and how did you overcome?" Based on a candidate's responses, I can judge their experience level, how much they enjoy machining, their critical thinking processes, as well as their ability to communicate important information.
How important is experience in landing a job as a machinist?
Candidates should realize that experience is important, but it alone is not the driving factor in attaining an upper-level machinist job. Knowledge with experience gets you the better job.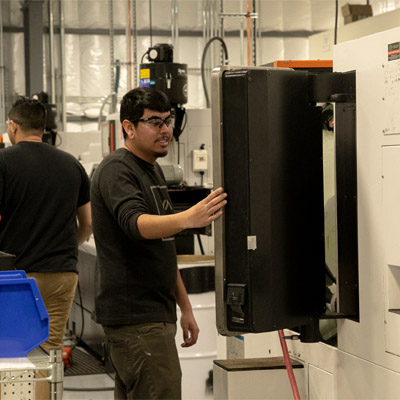 For example, two candidates apply for a CNC Machinist position. Candidate One has 10-years' experience as a CNC operator, and Candidate Two has three years as a CNC machinist doing CNC setups, as well as new-program prove outs. Now, Candidate One has a greater level of field experience and most likely is more adept at correcting tooling errors, which is important. However, it comes to light that Candidate One hasn't advanced past the operator level and doesn't have CNC programming or setup experience. Therefore, while Candidate One has more field experience, Candidate Two has more meaningful years in the field and a broader knowledge base. Therefore, Candidate Two would most likely get the job in this situation.
Should new machinists have their own tools?
Starting off, most machinists aren't expected to have many tools outside of basic micrometers, calipers, etc. On the other hand, experienced machinists are expected to have the majority of tools needed to complete jobs. That said, the industry seems to be trending towards company-supplied tools, as it's easier to manage for calibration.
What is the single greatest shock that a new machinist experiences when entering the professional field?
The critical thinking needed to be a machinist. For example, a successful machinist needs to be able to identify issues with work holding, part finishing, tooling, CNC coding – and be able to think through correcting them.
What does the future of machining look like?
Some of the factors that are influencing change in the machining industry have been unexpected. For example, as the Millennial generation entered into the professional world, machine manufacturers heard a call for more automated, intuitive, interfacing methods – similar to those of tablets and smart phones. Because of this, all machine manufacturers are moving toward more powerful and user-friendly controllers.
It's just so different now. In the past, machinist were required to memorize G and M codes, in addition to all of the values required in each of those codes, such as R-values, Q-values, and whether or not a D- or F-value is necessary. But that's all changing now. Two years ago at a machining conference, I met a controller manufacture that has developed a system that will walk you through all the values required in any particular G or M code. Basically all you need to know is the G or M code and the machine knows the rest.
You also teach in the machining program at Pima Community College. What have you emphasized in your classes at Pima?
I try to present material in real-life, practical scenarios. For example, whenever I can, I have students collaborate and think through how to hold and machine particular parts.
What is the importance of mentorship in today's precision machine shop?
In my opinion, mentorship is extremely important these days. A problem the manufacturing industry is coming face-to-face with is a skills gap, brought about by low interest in the manufacturing sector as a career choice during the last recession. As a result, there are a disproportionate number of older, more experienced machinists in the industry compared to less experienced recruits, and those seasoned professionals – many of them are nearing retirement. Unfortunately, it takes years to get an employee experienced enough to try to fill a senior-machinist's role. At this point, it's become vital for machine shops and more experienced machinists to take an active interest in the new hires and teach what they know.
What can a new machinist do to help themselves be successful in a machine shop?
Have pride in your work. At the end of the day, whether a part passes inspection or fails, if you could be machining parts more efficiently, it's all up to you. And you need to take pride in that.
---
In addition to his position as AGM Precision Machining's Shop Manager, Tim is a an instructor in the machining program at Pima Community College, which operates in conjunction with Southern Arizona Manufacturing Patterns, or SAMP. Tim has 20-years of experience as a precision machinist.
For more information about AGM Precision Machining and its services, call us today at (520) 561-8410, or email us here.
Interested in a machining career at AGM Precision Machining? Discover open positions here.
AGM Precision Machining is a service of AGM Container Controls, Inc. A leader in the manufacture and supply of moisture control products to the aerospace and defense industries since 1970. Located in Tucson, Arizona, AGM Container Controls, Inc. is an American owned and operated company and proud supplier to the U.S. military.